Canadian citizenship test – what is it and how to book it
You are required to pass a Canadian citizenship test in order to become a Canadian. You will have to take the test if you are between 18 and 54 years old. You also need fulfill all the other requirements for becoming a Canadian citizen (click here to view all the requirements).
The test is the last step before the citizenship ceremony.
The test, taken in English or French, will confirm that you have sufficient knowledge of Canada (geography, history, society, values, etc.) and that you understand the rights and responsibilities of citizenship.
The test is based on the Discover Canada study guide. The written test consists of 20 questions that you have to answer within 30 minutes. You have to answer at least 15 questions correctly (so you are allowed 5 incorrect answers). The test is multiple-choice, which means you will be presented with 4 possible answers for each question (unless it is a True/False question with only two possible answers) and you will need to pick the best answer.
IRCC (Immigration, Refugees and Citizenship Canada) will send you a letter informing you where and when to take your test.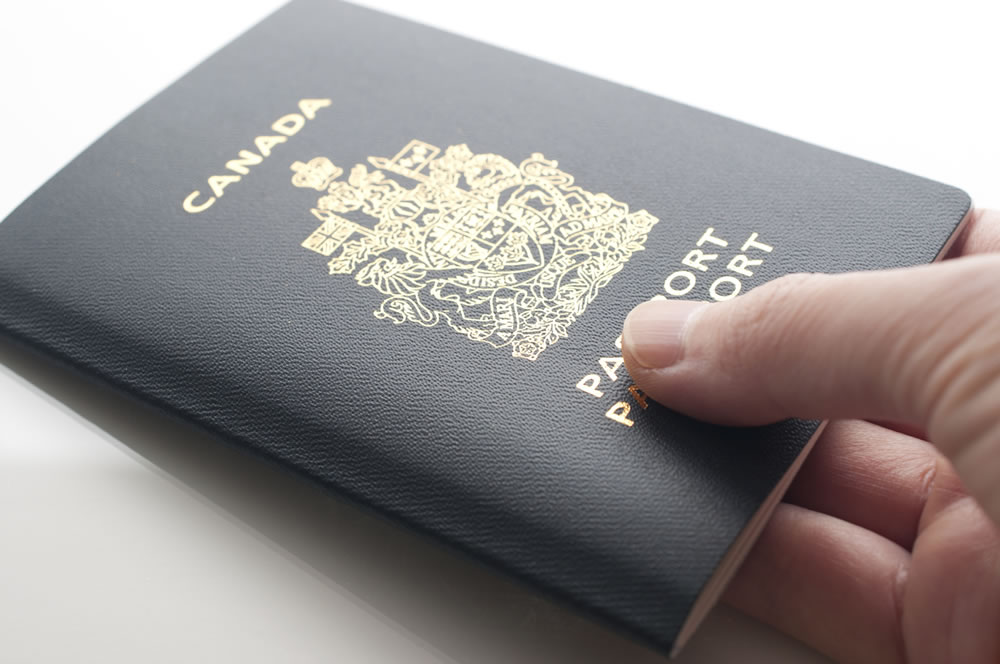 If you cannot attend your test, you must inform IRCC (write a letter of explanation using this webform. Your test will be rescheduled.
If you were not able to attend your citizenship test, click here to see what you have to do.
The test is usually written, but in some cases it might be oral and take place in the form of an interview with a citizenship officer. IRCC will decide if your test is written or oral, depending on their various criteria.
How long it will take between the submission of your citizenship application and the day of your test is different in every case and depends on IRCC processing times.
Canadian citizenship test – what to bring to the test
Click here to see what documents you have to bring to your test day.
Canadian citizenship test – arrive on time at the test centre.
You must arrive on time for your test or you won't be able to take your test that day. Before the test day, make sure you know exactly how to get to the test location. Especially important will be your knowing how long it will take you to get to the location and then into the office from parking or transit.
Canadian citizenship test – Friends and Family members
You cannot take your children or family and friends into the test room with you, so please arrange for childcare. Your friends or family members can wait for you outside the test room in the waiting area (with your kids if applicable) but the whole test procedure will take a few hours so it is best you come alone on your test day.
Canadian citizenship test – what happens when you arrive at the test centre
The entire Canadian citizenship test process will take a few hours, as each person taking the test that day will have to go through a verification procedure (interview with a citizenship officer) before taking the actual citizenship test. The duration of the entire process will depend on how many people are taking the test at the same time as you, and on how many citizenship officers happen to be on duty at the time.
Upon arriving at the test centre, you will have to present your test notice (the letter sent by the government informing you of your test day) to the receptionist. Then, you will take a seat in the waiting room and wait. When you are called, you will go to an office where the citizenship officer will conduct an informal interview that can take about 10-30 minutes. You will be asked to provide all the original documents that you were required to bring with you at this citizenship test. Click here for a list of all the documents.
You will be asked some questions regarding your application, such as where do you work, why did you apply for citizenship, all the places you have lived, etc.
The citizenship officer will ask to see your passport and may match any or all stamps/visas found with your entry/exit dates on your residency calculator. Please be prepared to explain all your absences from Canada (before and after you applied for citizenship).
If you don't have a stamp/visa corresponding to one of your entry/exit from your residency calculator, try to provide different proof of absence and time of absence; such as a print-out of an airline ticket for example.
If you have a lot of stamps/visas in your passport, it would be a good idea to prepare a table showing the information related to each stamp; passport page number, dates of entry/exit, country, duration of travel and reason for travel. This will help you and the citizenship officer to sort out all your absences from Canada.
Once you have gone through the interview, you will have to wait again in the waiting room for everybody else to go through this same interview. Then you will all go to the test room.
Canadian citizenship test – rules in the test room
Pre-sharpened pencils will be supplied.
You are not allowed to bring water or food into the test room and all electronic devices will have to be turned off.
Do not talk during the test, and do not attempt to look at your neighbor's test sheet, as doing so will cause you to fail your test.
Canadian citizenship test – what happens during the test
You will be given a pencil and an answer sheet. Staff will explain in detail how to use the answer sheet (don't worry, it is quite simple).
Each applicant will be given a unique set of randomly generated questions.
Each possible answer has a circle next to it, and you will have to shade the circle of the answer that you think is correct with the supplied pencil. If you change your mind, you can erase the shaded circle and shade a new one.
Canadian citizenship test – tips for passing the test
Read the study guide many times before your test day.
Take a lot of practice tests before your actual test.
Eat well before the test so you are not hungry during the test. You could bring snacks for the waiting room as the whole test procedure will take a few hours.
Sleep well the night before the test.
Arrive at the test centre on time. Because you will spend a few hours at the test centre, it will be best if you take at least a half day off work, and try to not book any other appointments that day.
You are allowed 5 wrong answers, but answer ALL the questions. If you don't know an answer, just take a guess. You have a 25% chance of choosing the right answer. You won't be penalized for wrong answers
Take your time during the test. Relax and read the questions carefully. Thirty minutes should be plenty of time.
Canadian citizenship test – after the test
After you are finished with your Canadian citizenship test, just leave the test room and wait in the waiting room. Your test result will be given to you right after your test so please remain in the waiting area. They will call all applicants one by one to give them their test results.
If you did pass the citizenship test, and you also meet all the other requirements for Canadian citizenship, they may give you a ceremony date at that time. If not, they will mail you a letter with the date and time of your ceremony. It usually takes place within 6 months of the citizenship test. At the ceremony, you will have to take the Oath of Citizenship, after which you will be given your citizenship certificate.
Even if you pass the test, you might receive a residency questionnaire asking for more evidence/information about your time spent in Canada. In this case, they will send you a letter telling where and when to present yourself for an interview with a citizenship officer. This could happen if you have traveled a lot outside Canada or you have a complex application.
Canadian citizenship test – if you fail the test
If you failed the citizenship test, but meet all other requirements to become a citizen, they will schedule you for a second test. That second test will usually take place 4 to 8 weeks after the first. Please let IRCC know if you cannot attend that second test. Once you finish your second test, you result will be given to you the reception area, the same as the first test.
If you do not pass that second test, you will be scheduled for an interview with a citizenship officer that lasts 30 to 90 minutes, where you will be asked questions (orally) about your application and your residency in Canada. The officer will also test (orally) your French or English language skills and your knowledge of Discover Canada.
Do you need help preparing for your Canadian citizenship test? We have helped thousands of people pass their test, check out our Canadian Citizenship Test – Complete Online Training Program.
Did you like this article? Share it and "like" it!